And Jesus answered her, "If you knew the gift of God, and who it is that is saying to you, 'Give me a drink,'
You would have asked him, and he would have given you living water."
– John 4:10 (ESV)
SUNDAY MORNING SERVICE 10:00AM
After eight years of ministry with the Navigators and eight years as a pastor in California, Dan Finnegan returned to Colorado to work with New Life Church. In 1999, New Life sent Dan to Mountain Springs Church (MSC) to gain further pastoral experience as their Outreach Pastor. Read more…
Thank you for your interest in Springs of Life Church. Our God is a good God; one who has done more than just vocalized His love for you. He has demonstrated it on the cross! Our vision and values are based on that truth. Let me share them with you. Read more…
Meet Pastor Dan
Pastor Dan and Cheri were married in 1984. Since then, God has blessed them with 6 children, 3 of whom are grown and 3 who are still in the home. Dan graduated from CU Boulder with a Bachelor of Science in Architecture and later received his Master in Divinity from Denver Seminary.
From 1990 to 1997, he planted and pastored a church near Riverside, California. After moving to Colorado Springs in 1997, Dan worked as a consultant in the field of church/ministry architecture.
In 2002 the Lord led them to start Springs of Life Church as a Bible study in their home. Dan loves to spend time with his family and minister to other families and individuals. Cheri enjoys being Dan's wife, a mom, and ministering to women.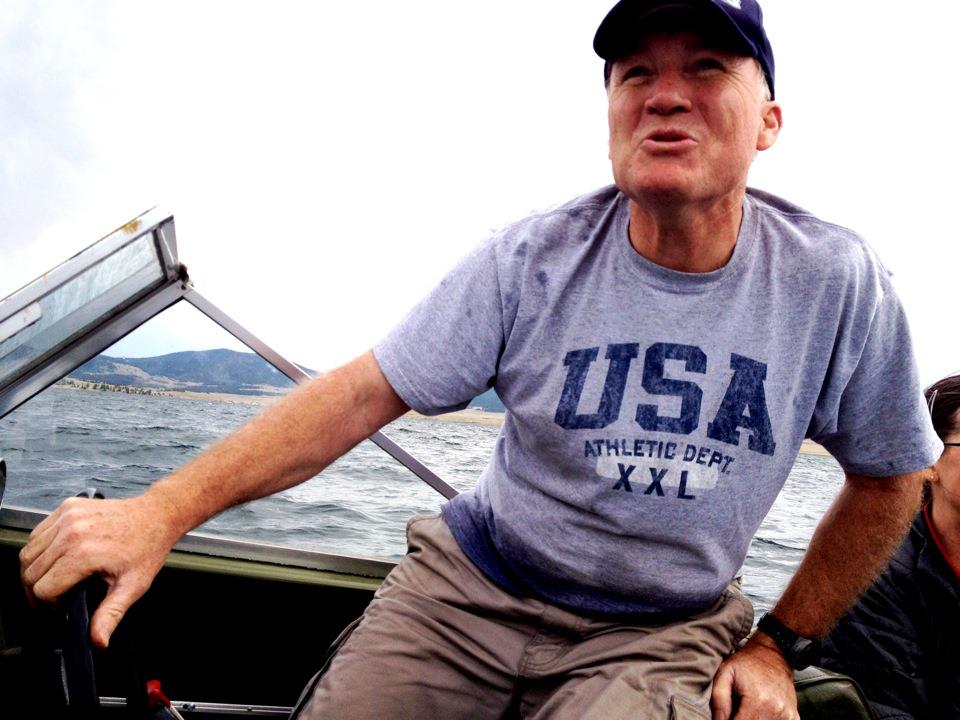 Our Latest Sermon:
2 Timothy 3
10 You, however, know all about my teaching, my way of life, my purpose, faith, patience, love, endurance, 11 persecutions, sufferings—what kinds of things happened to me in Antioch, Iconium and Lystra, the persecutions I endured. Yet the Lord rescued me from all of them. 12 In fact, everyone who wants to live a godly life in Christ Jesus will be persecuted, 13 while evildoers and impostors will go from bad to worse,deceiving and being deceived. 14 But as for you, continue in what you have learned and have become convinced of, because you know those from whom you learned it, 15 and how from infancy you have known the Holy Scriptures, which are able to make you wise for salvation through faith in Christ Jesus. 16 All Scripture is God-breathed and is useful for teaching, rebuking, correcting and training in righteousness, 17 so that the servant of God[a] may be thoroughly equipped for every good work.
Children's Center
Springs of Life has a unique call to serve the inner-city families of Colorado Springs through providing child care for children of all ages.
Youth Ministry
Our Youth Ministry is for grades 7-12 and meets Wednesday nights at 6p as well as Sunday mornings at 10a. We believe youth are a vital part of the ministry of God.
Music Ministry
We believe in authentic worship that truly glorifies the Lord. At Springs of Life we have modern worship that flows as a natural response to His grace and mercy.
"Great church that has a heart for children!
Friendly staff that shows they care about every single child and family that walks through the doors!
Very blessed to be apart of this community!"
Katie Smith
"Great church. Word & Spirit. Excellent leadership."
Nikolas Allison
Prayer Request or Praise Report? We want to hear from you!
Located right off South Academy & Galley Road, Across from the Citadel Mall